Board of Directors
PMINL has a Board of Directors consisting of Officers and Directors.  The executive has four officers: President, Vice-President/President-Elect, Treasurer and Secretary.
In addition to these 4 officers, the Board may contain anywhere from two to eight directors.    The number of directors can change from year to year (as per the PMINL bylaws) based on the needs of the Board at that time.
With the exception of the President/Vice-president, the terms of service for director and officer positions on the Board shall be two (2) years. These positions are staggered so that approximately one half of the Board is newly elected each year. 
When a person is elected as Vice-President or President-Elect, they are making a 3-year commitment.  The current Vice-President/President-Elect will become the President in the year following their one-year term as Vice-President.  After their one-year term as President, the President will become the Past-President (also a one-year term).   
JACQUELINE HIGGINS
Vice President
DEREK FOLLETT
Past President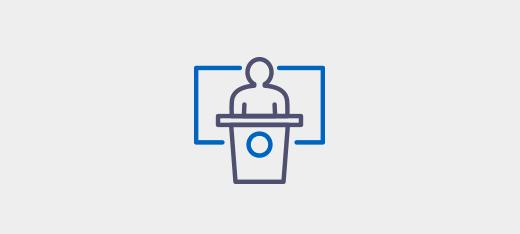 LESLEY BRODERS
Administrator
ROXANA POPESCU
Director of Programs
DWAYNE PILGRIM
Director of Technology
STEWART HUGHES
Director of Sponsorship
ANNA COLLIS
Director of Outreach
PAM YOUNG
Director of Membership
CHRISTINA COLE
Director of Marketing
PMINL - Volunteer Directors